Prepare your marketing team for the new era of AI
Watch our jam-packed session featuring Zontee Hou, Head of Strategy at Convince & Convert.
This one is for marketing leaders who want to stay ahead of the curve, and ensure their team is prepared for the opportunities and risks associated with integrating AI into day-to-day operations. Learn about:
Accelerating AI readiness for marketing at your organization

Going beyond generative AI in your marketing plans

Assessing your marketing team's current level of AI understanding

Developing an action plan to implement immediate finding
Whether you're just starting to explore AI or you're already using it, this webinar will give you the insights you need to get the most out of your marketing.
Zontee Hou
Director of Strategy, Convince and Convert
Zontee Hou is a passionate advisor and teacher of communications. She's the founder of digital marketing agency Media Volery and director of strategy at Convince & Convert, leading our consulting practice.

Her nearly 20 years of marketing industry experience includes work for the IMF, the UN Food and Agriculture Organization, Allstate Insurance, Indiana University, Natixis, SAP, and many more. She is one of TopRank's top 50 most influential content marketers, one of LinkedIn's 16 marketers to follow in 2021, and her work has garnered multiple awards including several PR News Platinum Awards and a Forrester Groundswell Award.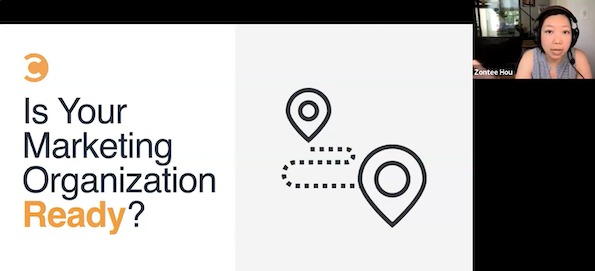 Get these free assets and level-up your marketing team
45-minute recorded presentation by Zontee Hou to watch at your convenience
Complete PDF slide deck to quickly reference concepts
Instant access to materials, plus a link emailed to your inbox